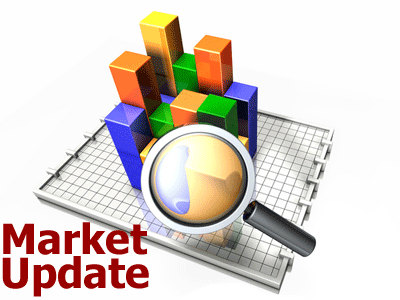 1st Quarter Real Estate Market Commentary, Courtesy of Long & Foster Real Estate Greenspring Valley / Lutherville Office
To Receive a COMPLIMENTARY Comparative Market Analysis on your home. Contact LAURA ROSEN and learn more about your market. Email:
LauraRosen@LNF.com
1ST QUARTER AND MARCH REAL ESTATE MARKET UPDATEBALTIMORE METRO
The Metro real estate market is alive and well despite the lack of inventory, down over 15% from last year. Sellers are mostly having their way up to almost $700K at which point buyers have a little more leverage. The 1st quarter market has enjoyed spring weather most of the time so the activity has been spread out and the three month results have been impressive: Volume closed was up almost $264M, 13.8%; Units sold were up 587, 8.0%. Significantly, standard transactions were up 16.4% and distressed property transactions were down 16.6%. There are still areas suffering from the market bust hangover but while distressed properties represent 20% of Q1 sales this year, it was 6% better than last year's 26%. The near term looks bright as well, not because of the economy or interest rates, certainly important motivators for the millennial set, but for those who bought in 2004-2007 when prices peaked are finally ahead of the game if they didn't refinance and take out equity. A March 2007, 30 year fixed rate mortgage at 6.25% has now had its principal reduced by 18%. The average non-distressed property today is valued at 13% less than the average non-distressed property in March 2007. This coupled with the fact that retirement accounts have made a respectable recovery encouraging baby boomers to retire, and move, will hopefully start showing up in inventory.
BALTIMORE CITY
The City ended the first quarter with an average price only 4.7% off its 2007 1st quarter price and $80M, 33.5%, in volume ahead of the same period in 2016. The months to absorb the present inventory at the present sales pace, 3.6 months, is the lowest March number since 2005 and remember that the 2005 market significantly pushed up pricing. However, as we bring pricing and affordability into the conversation, remember too that two thirds of all homes sold in Baltimore City close for less than $200,000 and in the first-time buyer segment a majority involve seller subsidies. San Francisco we are not. The party will continue since March '17 contracts exceeded March '16 contracts by 11.6% or 115.
BALTIMORE COUNTY
The 1st quarter ended with everything in decidedly positive territory: Volume up almost $40M, 7.6%; Units up 114, 5.5%; sale to list price ratios up almost 2%, and homes are selling a week faster. The average and median prices also moved up 6.1% and 5.2% respectively. More homes closed between $800K and $1M in March than any month since 2006, an indicator that the market is continuing its post bust healing process. Even more encouraging are the 13 contracts that were signed on $1M+ listings in March. We have said often for the last year that average and median prices were advancing due to the diminishing distressed property segment, however, in March alone the number of detached homes sold was up over 25%. This tells us that the recent growth of the first-time buyer segment is once again fueling a move-up market and this helps fuel a second or third move-up market, which manifested itself in the recent $800K+ success. This will help take some of the volatility out of the market and improve our forecasting. There is a graph attached showing how good March 2017 life in Baltimore County residential real estate circles really was.
ANNE ARUNDEL COUNTY
A very good first quarter ended with high energy. First, the 1st quarter: Volume closed up $78M, 14.2%; Units closed up 126, 7.6%; Average price up 6.1%; Median price up 5.2%, and the sales price to original list price ratio was up 1.7%. Now for March: We saw 100 more homes closed than last year yielding a volume increase of $36.6M. Price increases were modest but the townhouse and condo markets are very tight with absorption rates of 2.2 months and 1.6 months respectively. Condos selling for less than $200K represent the tightest market with 40 selling of which 44% closed at or above asking leaving only 32 in inventory, a 0.8 month absorption rate. A lot of non-contingent contracts are being written so buyers are taking more risks in order to get their contract to be the chosen one.
HOWARD COUNTY
Howard agents are doing their best to get new listings and are succeeding in beating 2016's harvest but they are falling further behind the closed transaction growth. The absorption rate for the market below $400K is a paltry 1.3 months. The 1st quarter saw 113 more closings for an additional $60M in volume with much of the increase coming in March when the median days on the market dropped to just over one month. Like Anne Arundel, Howard could sell a lot more lower priced condos if it had inventory, however, things are tight all around since more homes sold this March than probably
ever
but at least from 1997 to today. Is it because we are selling the future because buyers are worried about interest rates, price increases or both? Is it because Montgomery County with its $510+ average price pushing buyers to Howard? Or – is it the great real estate agents just doing their job?
CARROLL COUNTY
Carroll's real estate market has been flat so far this year as far as volume and pricing but there are a few really bright spots. The 194 units sold in March were the most of any March since 2004. The most, 201, were sold in March 2003. The average number of days listings sit on the market waiting for their match has fallen by seven weeks in the past year and sellers are closing on average within an envious 3.2% of asking. Contract activity is off over 15% but inventory is down almost 24%.
HARFORD COUNTY
Harford, like Carroll, has been flat this year. This isn't terrible since Q1 2016 was ok but we don't have a good handle on whether or not the frenzy in the south will move north. Harford and Carroll, although maturing every day, are still the second ring of Baltimore's suburbia and their real estate markets are particularly sensitive to school calendars. Furthermore, they accommodate migrants from southern Metro counties when prices start to rise down there.
CECIL
The healing process has done its job up to $600K, above which are 39 listings looking for less than one buyer a month. The excitement surrounds the March activity that saw volume up over 56% and units up over 41%. The overall absorption rate of 5.1 months is very respectable.
QUEEN ANNE'S COUNTY
The mild winter was good to the Queen's water sensitive market and March topped it off with numbers approaching the 2005 peak. In fact this March 38 more contracts were ratified than in March 2005. Due to the diminutive market size, a couple of high-end waterfront home sales significantly skew the pricing and volume statistics so the quarterly numbers showing 17% better stats this year than last are worth celebrating.